2 NORTH POSTPARTUM PATIENT UNIT
Georgetown University Hospital, Washington, DC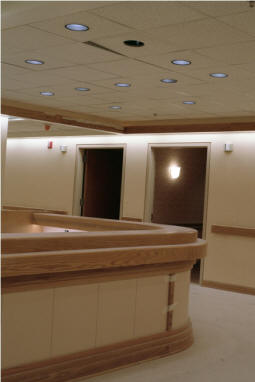 This was a complete remodel of the entire north wing of the second floor, in conjunction with the West Wing Addition Project. 28 new postpartum patient rooms were constructed, as well as two Level I newborn nurseries. The project was completed in 1994, but at the time of these photographs the project was still under construction.
Responsibilities: Job Captain, Lighting Designer.