3 NORTH LEVEL II NURSERIES
Georgetown University Hospital, Washington, DC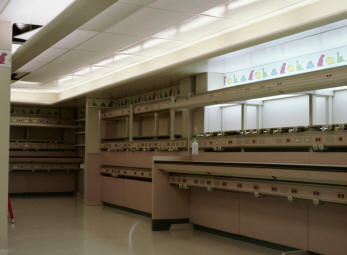 This 12 bed nursery was designed as a temporary Level III nursery to serve during the construction of the new West Wing Nursery Complex. Upon completion, this nursery was converted to Level II use, primarily to serve the adjacent Labor/Operating Rooms that were part of the 3 North Labor & Delivery Unit remodel. The unit used Hill-Rom expandable headwalls, which were eventually used in the West Wing Level II nursery.
Responsibilities: Job Captain, Lighting Designer.