LIGHTING - J. BILDNER & SONS
Multiple Locations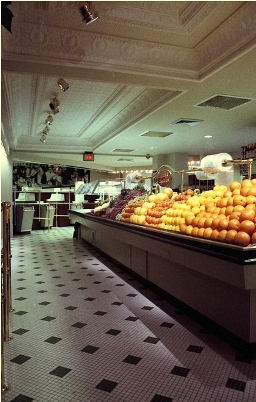 J. Bildner & Sons was a small upscale grocer located largely in the Northeast and South. The stores were well-appointed, but often small and dense in layout. The lighting challenge was to not only light the groceries, but also to eliminate the visual tension generated in such an intense space.
The solution was to rely almost exclusively on accent lighting to highlight the key displays in the stores, and allow spill light and reflected light to be the source of illumination for secondary display areas. The result was an understated and relaxed lighting environment that was fully appropriate both for the feeling of the store and the expectations of its clientele.